Infrastructure
Hyundai NGV creates a pool of professionals at home and abroad in each technological sector, to support the industry-academy-research cooperation. In addition, we operate an organized management system to carry out R&D activities in an efficient manner.
A Pool of Professional R&D Workforce at Home and Abroad
R&D Workforce
R&D resources in universities at home/abroad, public R&D institutes and related areas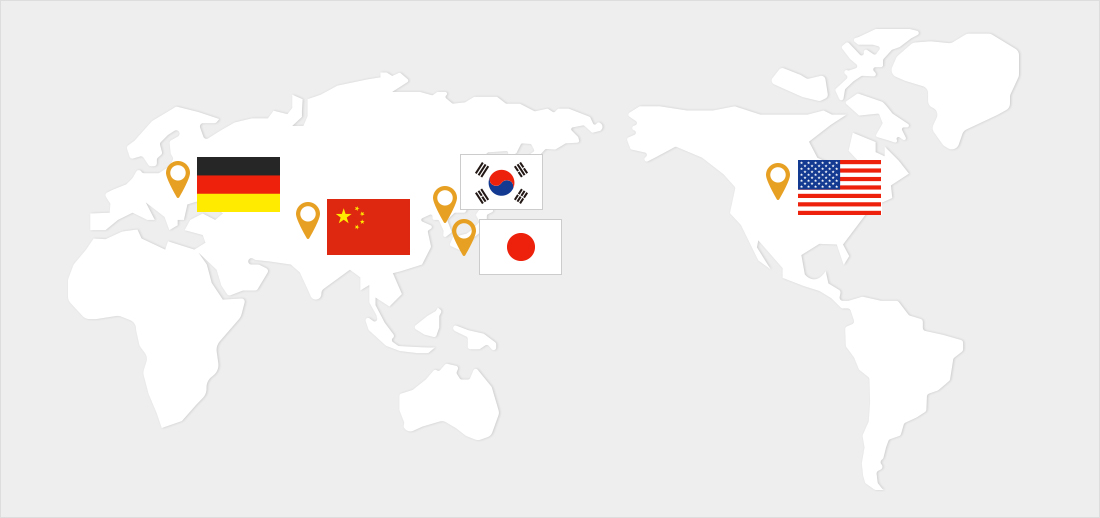 Experts by Area
The Technological Collaboration Team consisting of experts in each field of technology, provides a professional management and support for the industry-academy-research cooperation, identifying research subjects and recommending experts.
Expert Recommendation System
We recommend an expert who best suits your needs, based on our experts DB by technology/region that we have accumulated through the analysis of data, such as academic papers and patents, etc.
Research Support System (IPS)
We operate the IPS, aiming to facilitate efficient project management and communication among Hyundai Motor Group, Hyundai NGV and universities.
We help manage the industry-academy project process and research progress smoothly through systematic research operation.
* IPS : Information Portal Service

Online Application System for Idea Suggestion (OASIS)
We operate OASIS, in order to facilitate interactive information exchange between Hyundai Motor Group and colleges and to encourage creative research proposals.
* OASIS : Online Application System for Idea Suggestion (oasis.hyundai-ngv.com)