R&D Training
Based on our knowhow as a training organization specialized in automotive technologies, Hyundai NGV provides total solutions
to nurture highly qualified talents equipped with the industry's best capabilities.
R&D Training
Infrastructure
Infrastructure
Lecture Room for R&D Training
Hyundai NGV's R&D training courses are provided by professional lecturers with expertise and experience in the industry and academia. Trainees can take our practical curriculums by stages from basic theories to application technologies.

LMS (Learning Management System)
Hyundai NGV's LMS(Learning Management System), which is specialized in R&D training, not only makes it easy to conduct education planning, learning progress management and evaluation, but provides integrated e-content in various technical fields.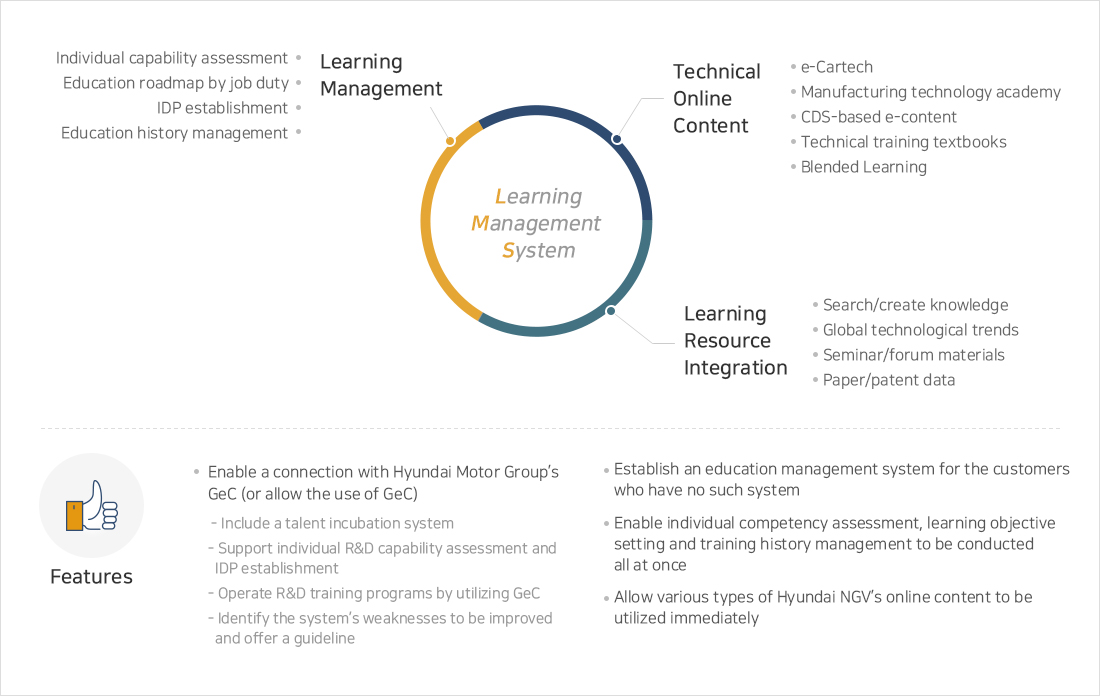 5th Fl., Hyundai & Kia Next Generation Vehicle Building, 314 dong, Seoul National University, 1 Gwanak-ro, Gwanak-gu, Seoul
Tel. +82-2-870-8000 / Fax. +82-2-870-8088
ⓒ 2018 HYUNDAI NGV. ALL RIGHTS RESERVED.